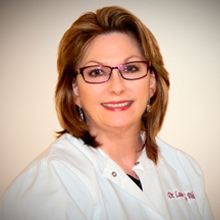 Dr. Laura G. Walls
Dentist
Dentistry has always been my career. It began over 36 years ago when I received my Dental Hygiene Degree from Midlands Technical College of Columbia, South Carolina. Then I earned a Dental Lab Degree and received a Doctorate in Dental Medicine – both from Medical College of Georgia
I am a member of the Batesburg-Leesville Chamber of Commerce, Batesburg-Leesville Business Association and I'm the Literacy Chairman of the Twin City Rotary Club. I belong to the Corpus Christi Catholic Church and participate and make donations to other local churches.
Dr. Jess Godek
Dentist
Dr.Jess is from Reading, Pennsylvania. She went to college at Saint Joseph's University in Philadelphia where she received her B.S. in biology. She went to Temple University next where she worked in a lab and studied breast cancer. She received her Masters in biology from Temple in 2005. She then went to the University of Pittsburgh in Pittsburgh, Pennsylvania for dental school.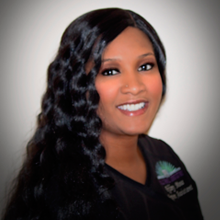 Tiffany Moss
Certified Dental Assistant
I am a certified Dental Assistant here at Leesville Dental Associate. I attended Fortis College, where I received a diploma in Dental Assisting. During college I had the opportunity to come to the office for my interns which lasted 12 weeks.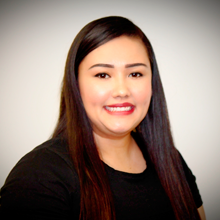 Kassandra Torres
Certified Dental Assistant
Born in Mexico and raised in Greenville, SC. She Attended Palmetto School of Career and Development and graduated from the Dental Assisting program in 2014. She's our treatment coordinator and our bilingual Spanish translator. she has two beautiful children that keep her husband and her busy and reminds them to enjoy the simple things in life.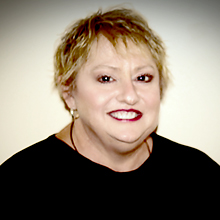 Melissa Berrie
Registered Dental Hygienist
Melissa, a Registered Dental Hygienist, Started her career as a dental assistant at Pease Air Force Base. She attended Florence Darlington Technical college and received an Associate Degree of Health Science in Dental Hygiene.
She is the mother of one daughter and a son in law, and the grandmother of 5, which she enjoys visiting and spending time with. In her spare time, Melissa enjoys her animals.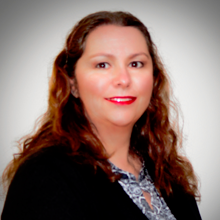 Coleene Gothard
Front Office Manager
Front Office Manager for Leesville Dental Associates. Coleene has been in the dental field since high school and has worked in many different aspects of a dental office from assisting to helping the dental hygienist. Coleene loves helping the patients to be healthy and having the dream smile that they want.
Coleene enjoys spending time with her husband and dogs camping and hiking and spoiling her three grandchildren.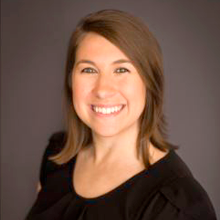 Megan Rankin
Certified Dental Assistant
Megan, a Certified Dental Assistant, is from Monetta, South Carolina. She graduated from the Expanded Duties Dental Assisting Program at Aiken Technical College in 2009. She has been working as a dental assistant since 2010.
Her ability to assist patients with their dental needs and helping patients feel good about their smile makes Megan happy. She loves working in dentistry and strives to stay current in her field with continuing education.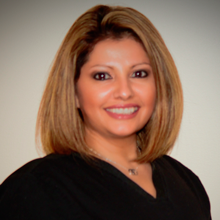 Yannet Miranda
Certified Dental Assistant
I started working with Dr. Walls in December of 2018 as her chairside assistant and have learned a great deal. I have also worked in a pediatric dental office and I love working with kids.
I was born in Mexico but, grew up in Chicago, IL. I moved to South Carolina in 2001 and decided to stay. I Have 5 children, 3 of them are in college and 2 in middle school. In my free time I love to go to the beach or just anywhere to have fun with my children.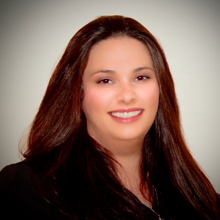 Terese Bradley
Housekeeping
Hello, I'm Terese Bradley. I have been working with Dr. Walls since she opened this office in 2003. I have known Dr. Walls all my life – she's my mother. I'm mainly responsible for housekeeping, but I also do a little of everything from running errands, cleaning operatories, sterilizing instruments, and answering the phone.
I went to high school in North Augusta. I am a single mother of four daughters. Their ages are 3, 6, 7, and 13. My children keep me really busy and are a big part of my life.