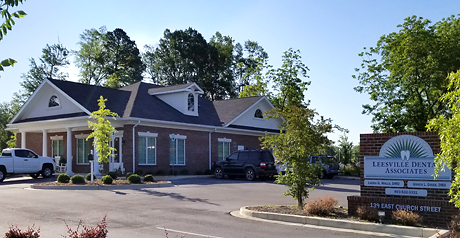 Welcome to the Leesville Dental Associates website. For over 12 years we've been providing patients in the Batesburg-Leesville area with affordable preventive, restorative, and cosmetic dental care.
We've developed this website to present you with important Patient Information and help you become more acquainted with our practice. This information includes our policies regarding your First Visit, Appointments, Payment, and Insurance.
We also offer flexible financing options for our patients such as CareCredit®, CitiFinancial, and Springstone Patient Financing.
These options let you begin your treatment immediately – then pay for it over time with low monthly payments that fit into your budget.
 If you are considering a smile makeover, then we offer general solutions ranging from implants to the metal-free Valplast® partial dentures.
As part of our ongoing patient education, our Blog is the section of our website where we present information, articles, and news that we believe are important to your dental health and knowledge.
We also have a list of FAQs (frequently asked questions) and answers to those questions. If you don't find the answer you're looking for, then please feel free to Contact us via our contact form or give us call at (803) 532-3331.
Helping you achieve optimal oral health has always been the goal of our practice. In order to do this, we understand that we need regular and candid discussion with you throughout our professional relationship to achieve this goal. And, we look forward to helping you!