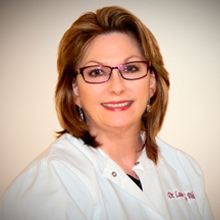 Dr. Laura G. Walls
Dentist
Dentistry has always been my career. It began over 36 years ago when I received my Dental Hygiene Degree from Midlands Technical College of Columbia, South Carolina. Then I earned a Dental Lab Degree and received a Doctorate in Dental Medicine – both from Medical College of Georgia
I am a member of the Batesburg-Leesville Chamber of Commerce, Batesburg-Leesville Business Association and I'm the Literacy Chairman of the Twin City Rotary Club. I belong to the Corpus Christi Catholic Church and participate and make donations to other local churches.
I have a big heart for animals. A lost or homeless pet is always welcome at my house. I give a monthly donation to the ASPCA and The Humane Society. I currently have two cats, seven dogs, and two horses.
When I am not at work I enjoy being at home tending to my animals, four grand-daughters, and yard work keeps me busy.
In the past few years I've taken my team to local beaches, Boston, Atlanta, Bahamas, Jamaica, and Mexico, but there's no place like home.